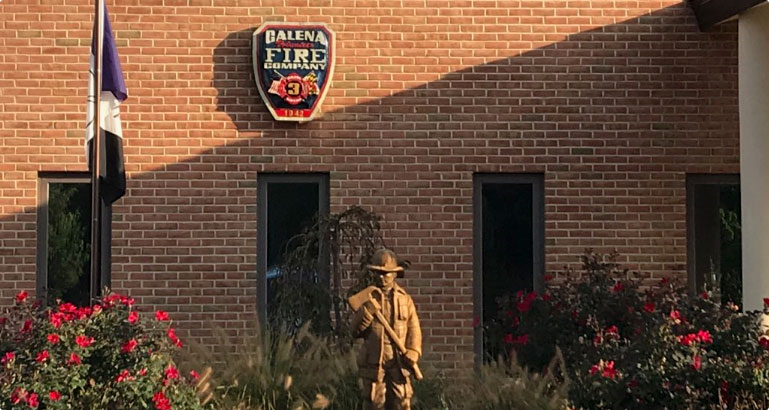 Who we are
The Galena Volunteer Fire Company is a 100% volunteer fire company located in the Northern end of Kent County. Bordering Cecil County and New Castle County Delaware, Our district is approximately 30 square miles comprised of mostly rural farm land, along with several major roadways and waterways in Kent County and the Eastern Shore of Maryland. We are supported by the community we serve and house some of the most up to date, state of the art equipment in the fire and emergency medical services industry. Our members go through hundreds of hours to receive college credited training through the University of Maryland, to provide our community with top notch, professional fire protection and emergency medical services.

This is what we do
The Fire and Rescue Service is one of the most diverse and challenging professions today. It is this diversity that inspires men and women to enter the service, both as volunteers and as career employees. Imagine having to train to prepare yourself to cope with situations ranging from building fires to childbirth, hazardous materials spills to heart attacks, and to almost any imaginable emergency situation in between. Couple this with the fact that these skills may be needed at any time of the day, seven days a week, in any kind of weather and very often under potentially stressful and emotional circumstances, and it is evident that our profession is one of the most physically and emotionally demanding. However, with the right mindset and the support of loved ones, it is also one of the most personally rewarding jobs in existence.

We are here for two basic purposes. First, is to attempt to prevent fires or medical emergencies from happening whenever and wherever possible. We accomplish this daunting task through fire prevention, health maintenance education, inspections, engineering, fire safety education, and code enforcement programs. Secondly, we are here to prepare ourselves to control fire or medical emergencies should prevention fail. This is done through training, pre-incident planning, more training, state-of-the-art equipment, and still more training. We are a paramilitary organization working in a "hurry-up-and-wait" environment. This business is not for everyone; you will need more than just a desire to help people. You also need courage and dedication, and a willingness to learn new skills and face new challenges.

The bottom line is that our successes are measured by the loss of life, pain and suffering, and property damage we have prevented and/or reduced. We are here and prepared for one reason: to provide service to the people of our community.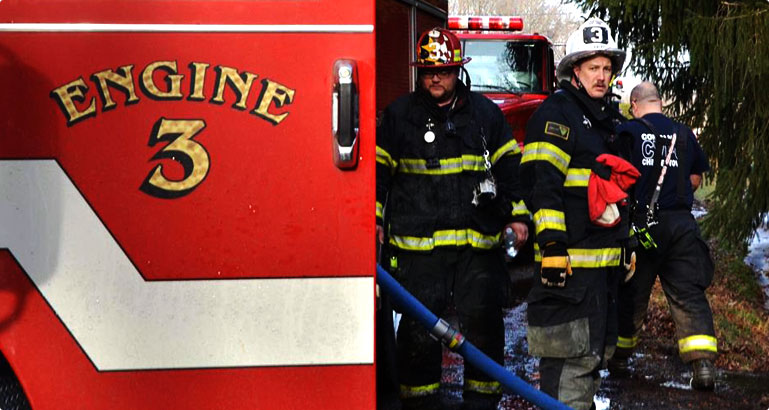 EVERYONE Has Something To Offer

As in all things, not everyone is cut out to perform all types of duties. Some people, through choice and/or due to physical limitations, are unable to perform the tasks required to be "riding" members. Rest assured, we welcome these people also! There are MANY duties involved in keeping an organization running, from administrative details to supporting firefighters and EMS personnel on fire scenes. In addition, many people aren't sure they can stand to perform the tasks which may be demanded of them as active firefighters/EMS personnel; by joining as an administrative member you can get to know the people and duties of the fire service and decide what your role should be, while still availing yourself of the numerous benefits offered.
Benefits of joining our family
Free Training- Nationally recognized and accredited training provided at no cost to you.


LOSAP Program- County-wide program for years of service reimbursement


Tax Deductions- Receive a $6,000 tax deduction after 3 years of service


College Funding- State wide programs for Scholarships and Tuition Reimbursement


Pride of Belonging- Earning a sense of community and know you're making a difference


Family- Get to know and become lifelong friends with other members


And Much More…
Thinking about joining?
If you are semi-interested and would like to stop by and check things out before you make a decision, simply call us at (410)648-5050 to set up a time that's convenient for you to meet up with our liaison to show you around, and answer any questions you may have.

You can also stop by during one of our business meeting or training nights. We conduct business meetings every first and third Thursday of the month beginning at 7:30p.m. We have training/drill nights on the second Thursday of each month beginning at 7:00p.m.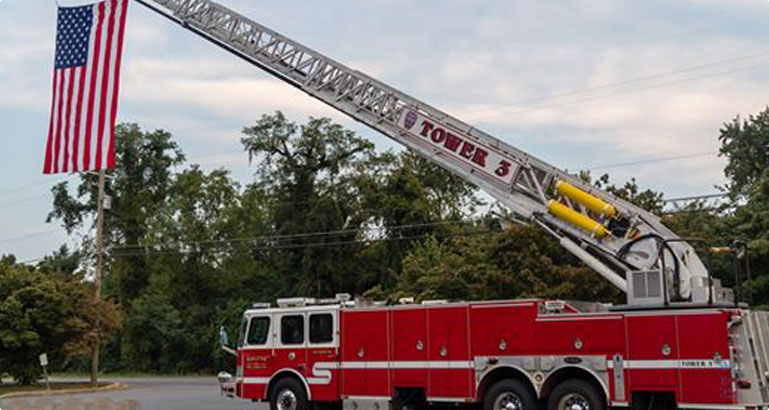 Sign me up!
If you're committed to making a difference in your community, and want to pursue a membership with one of the busiest and most elite fire companies in Kent County, here's how to do it:

Once you have completed the Membership Packet, please return it to the firehouse. Our members will forward it to the membership committee for review.

Once the application & associated information has been received, we will contact you to set up a date for an interview by our membership committee.
Downloads:
gvfc

Needs Volunteers
Join our fire department
The Kent & Queen Anne's Rescue Squad offers many benefits to our volunteers including free training in Emergency Medical Services, Firefighting & Hazardous Materials.
join our team